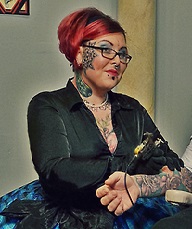 Bananafish Tattoo Parlour is owned and operated by
Amber Bananafish
. It's a privately owned studio that employs Victoria Kurtz, Alexis Gillenwater, Jesse Walker and hosts guest spots. Bananafish Tattoo Parlour is an all disposable tattoo studio, meaning that tubes and needles are one time use only and are disposed of after each tattoo, the use of an autoclave is not necessary. This guarantees you a safe and sterile environment in which to receive the best tattooing experience. Providing a comfortable and creative atmosphere, this tattoo studio is able to give the public  a professional setting where artistic insight can collaborate on custom designs to ensure the utmost satisfaction in their tattoos. As of 2017 we are CASH ONLY, however we do provide an ATM on site.
Amber Bananafish completed a year and a half apprenticeship in October of 2007 and has been offering Kentuckiana quality and professional tattooing ever since, working at Jolly Rogers in Clarksville through her apprenticeship and until September of 2012 when she relocated her services to Prophecy Ink Fine Art Gallery and Tattoo Studio on Baxter Ave in Louisville, KY.  Amber has tattooed at various conventions in the surrounding area and intendeds to continue to do so as well as guest spotting with other colleagues in studios around the US.
Victoria Kurtz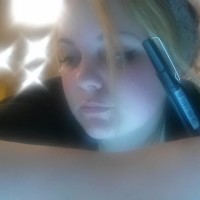 I'm Victoria Kurtz. I've been tattooing since January 21st 2014. I was apprenticed by Amber bananafish from 2012-2013. Tattooing is my passion as well as many other kinds of art! I mainly specialize in bright color and stylized tattoos.
I also love anime, mainly Sailor Moon and all of Hayao Miyazaki/Studio Ghibli creations. I love reading, writing, and am newly married. I hope to see you in the shop!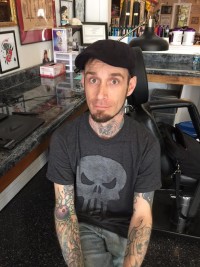 Jesse has tattooed professionally for over 15 years. Originally from Denver, Colorado, he has worked all over the country; including Massachusetts, Hawaii, and Florida. His specialty is black and grey tattooing, specifically portraiture. Currently he is working on his MFA in computer animation with an emphasis on 3D Modeling, and plans to work in the video game, or film industry upon completing his degree.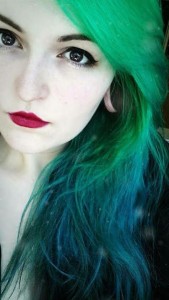 My name is Alexis Gillenwater, and I was the most recent Bananafish apprentice. I began my apprenticeship in April 2015, and graduated to a full time artist at the shop in September 2016. I enjoy designing and tattooing Neo-traditional tattoos, Pop Culture tattoos, and utilizing bright colors and contrast. Outside of tattooing, I like to create traditional and digital art. I also love food and cats. Definitely cats.